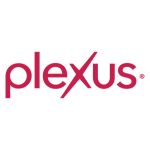 $532.00 Million
Est. Annual Sales
Personal Care
Industry Category
Unknown
Sales & Transfers
Overview
Plexus aims to make products that are of the highest quality, non-GMO, 100% vegetarian, and gluten-free, wherever possible. Their products offer solutions for weight management, nutrition, and personal care.

Plexus operates in the United States, Canada, Australia, and New Zealand. Their best selling products include Plexus Slim, Plexus Block, Plexus Accelerator and Plexus Boost.
9145 East Pima Center Parkway
Scottsdale Arizona 85258
US
Recent News
for Plexus Worldwide
Tuesday, September 9, 2014
Frederick, MD (PRWEB) September 09, 2014 -- Plexus Worldwide ranked number 2 in the top health companies in America and number 8 in the fastest-growing companies in America in 2014 by Inc. 5000. Plexus Worldwide also ranked number 1 in top Arizona companies and in the Phoenix Metro area in 2014 by Inc....