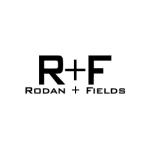 $1.00 Billion
Est. Annual Sales
Beauty Products
Industry Category
Overview
Rodan + Fields is a premium skincare brand built on a legacy of innovative dermatology-inspired skincare products backed by clinical results. Rodan + Fields was founded in 2002 by Dr. Katie Rodan and Dr. Kathy Fields as a department store brand and continues redefining the future of anti-aging skincare.

Some of the company's best sellers include REDEFINE, REVERSE, UNBLEMISH, and SOOTH.
60 Spear Street
Suite 600
San Francisco CA 94105
US
Recent News
for Rodan and Fields
Rodan And Fields Reverse Review Does It Work. Skin problems are not exactly
something people like to deal with. Age spot, brown spots, and damage from the
...
ATLANTA - Feb. 24, 2016 - PRLog -- It is a preferred solution because women of
all ages can use it to reduce the effects of aging without having to go to the ...