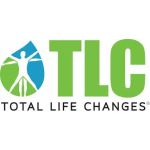 $88.00 Million
Est. Annual Sales
Health, Wellness and Nutrition
Industry Category
Overview
Jack Fallon, the brain behind the idea of TLC or Total Life Changes, is a man who understands what is needed for a business to grow. Total Life Changes has various products that belong in different categories, from coffees to essential oils, to skincare, and health & wellness. All products of Total Life Changes go through quality assurance processes and testing which ensures that they're always high-quality.

As a successful business owner, Jack acknowledges the importance of their Independent Business Owners who help the company grow through their direct sales model. By joining the Total Life Changes team, you'll be able to earn income with a flexible job by promoting the company's best-selling products such as the #1 direct-selling detox and cleansing Iaso® Tea. This product restores the balance in the body and effectively remove toxins and pollutants which we all have in abundance thanks to the industrialized way of life.
6094 Corporate Dr
Fair Haven MI 48023
USA
Recent News
for Total Life Changes
Monday, January 18, 2021
FAIR HAVEN, Mich.--(BUSINESS WIRE)--Major health and wellness brand Total Life Changes announced a new cutting-edge collection of complete self-care and wellness today with the launch of Total...