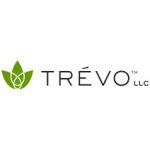 $30.00 Million
Est. Annual Sales
Health, Wellness and Nutrition
Industry Category
Unknown
Sales & Transfers
Overview
This company is famous for its liquid drink supplement called Trevo. The Trevo drink contains 174 super-healthy nutraceutical ingredients from all around the world. These include different superfoods, greens, sea vegetables, exotic fruits, and many more. Imagine all the goodness in the world packed in just one bottle. As a supplement, the Trevo liquid can improve your energy levels, give you a better mental focus, restore, renew, and revive your full body.

For business-savvy individuals, Trevo offers the opportunity to join their team as a Life and Health Coach and earn incredible financial benefits on each and every purchase. With their Power Start Business System, Trevo will give you everything you need for a successful business.


Trevo LLC
1601 NW Expressway Tower Suite 1800
US
Thursday, February 15, 2018
/PRNewswire/ -- The Food and Drug Administration (FDA) has expanded the indication for Stryker's Trevo Retriever as a front-line treatment for patients...