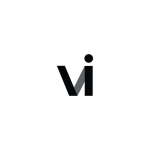 Unknown
Est. Annual Sales
Health, Wellness and Nutrition
Industry Category
Overview
ViSalus is aiming to provide healthier food options and nutritional products that will help you get fit, get healthy, lose weight, and keep it off! They offer a wide range of challenge kits and products that will satisfy every person's taste. Whether you're looking for healthy snacks, meals or drinks, ViSalus has it all. ViSalus is the creator of The Challenge ' a full healthy life platform for anyone who wants to transform their body.

Yet another good side of this company is their opportunity to get paid for promoting their healthy products. As a Promoter, you are basically going to share what you already believe in and in turn, be rewarded based on the ViSalus amazing compensation plan.


1001 Woodward Avenue
Floor 5
Detroit MI 48226
US
Thursday, December 22, 2016
/PRNewswire/ -- ViSalus CEO Ryan Blair today announced a new investor group and corporate restructuring designed to strengthen the company's balance sheet. As...
Thursday, December 22, 2016
Los Angeles, CA (PRWEB) December 22, 2016 -- Co-Founder, Nick Sarnicola, to be Named CEO, Succeeding Co-Founder, Ryan Blair
Wednesday, November 23, 2016
Los Angeles, CA (PRWEB) November 23, 2016 -- Over 55,000 meals and snacks donated to over 160 Vi Cares Charities, thanks to the giving efforts of the ViSalus Community
Wednesday, February 17, 2016
/PRNewswire/ -- As ViSalus prepares to celebrate 11 years in business, the company's continued focus on creating industry-leading high value nutritional...