$1.50 Billion
Est. Annual Sales
Unknown
Sales & Transfers
Young Living is a Utah-based direct-selling company that makes essential oils. The company was founded by Donald Gary Young in 1993 when he developed a keen interest in alternative medicine after experiencing a back injury. Soon, he learned distillation, bought a 160-acre farm in Idaho, and started his company.

The company grew fast, projecting about $8 to $10 million in revenue in 1996 and surpassing the $1 billion mark in 2015. Currently, Young Living's estimated annual revenue stands at 1.50 Billion, and it has a 4 million strong network of independent distributors around the world, with over 2 million representing the brand in America alone.

Young Living sells a combination of oils and related products that target aesthetic and medical areas. Still, the products do not necessarily claim to hold medical significance and are only classified as supplements to facilitate the maintenance and enhancement of different body functions.

While Young Living has grown at an unbelievable pace, it necessarily doesn't have a linear history, with several allegations and lawsuits to its name. However, it did not significantly impact the company's reputation since everything was solved upon mutual agreements with the plaintiffs.

Besides running a successful business, Young Living also aspires to make a positive impact globally and is closely involved in social and philanthropic causes through the Young Living Foundation.
Young Living sells many products with several different lines and brand names under its umbrella. Following are some of the company's most liked product categories:


Essential oils
Contains single oils, blends, vitality oils, and diffusers. All the products are marketed to improve users' overall vitality, skin health, and mood (through diffusers). Each category contains hundreds of products at the user's disposal.
Shop-by-need
The shop-by-need category includes specialized products for different purposes. There are supplements for weight loss, weight management, cleansing, exercise, and natural home care in the category that anyone can use. All the ingredients are safe, with a minimum or zero chemicals.
Personal care
Include numerous personal care products for individuals of every age, sex, and skin type. Users can either buy a complete skincare system or individual products to include in their daily skincare routine. It's an inclusive product category that also contains makeup products.
Infused supplements
This product category contains some unique and special products made by Young Living. Each supplement is infused with a unique ingredient that either contributes to longevity, overall digestive wellness or improving masculine/feminine health wellness.
Young Living's Compensatin Plan Type is Binary
Young Living uses the binary plan structure for organizing the genealogy tree of their brand partners. In a binary tree plan, each Young Living brand partner or rep may only add two downline members directly under their position. These two positions represent their right and left legs, in which additional members will be added to form a downline that represents a tree and leaves from two branches or legs.
In most binary compensation plans, the smaller leg or "lesser leg" is the one on which the Young Living brand partner is paid earnings.At first, this may seem unfair to pay commission on the smaller team, but this encourages leaders to focus their efforts on the team members that need the most help. A balanced binary tree usually will produce the best results for the brand partner.
Although some direct selling companies also include a portion of the earnings of the reference leg in their plan, the majority of the brand partner's total commission still consists of the earnings from the pay leg.
Young Living Address Info
1538 W Sandalwood Dr
Lehi UT 84043
US
Young Living Contact Info
Popular Videos
for Young Living
Amazing products!!
By Linette Miles on Friday, January 13, 2023
If you are looking to start a healthier lifestyle this is the best company to start your journey!! You can kick out all of your cleaning toxic products, candles plug ins, hand soaps, shampoo, conditioner etc etc with just using young living products! I have been using everything for almost 6 years now and me and my family are better than ever!! Love this company and also they are a giving company which I love the most ! Give it a try ! You won't regret it, or maybe the only thing you will regret is not trying this before !!!
Competitors
of Young Living in the Health, Wellness and Nutrition industry.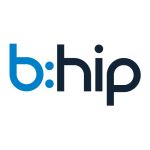 The vision of b:hip is to help people around the world become the very best they can be while they help...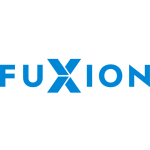 FuXion Biotech SAC is a multinational company established in 2006, by 'lvaro Z''iga Benavides. It researches,...
Utilizing over 50 years of clinically backed science and observation of the natural aging process. Life...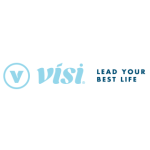 V'si comes from an ancient Scandinavian word that means 'leader' or 'leadership.' Our goal is to be a...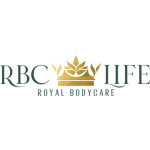 RBC Life was founded more than two decades ago and offers the finest nutritional and personal care products...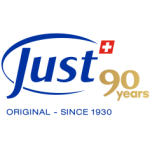 In 1930, SwissJust was founded in a little village nestled deep within the Swiss Alps by Ulrich J'strich....