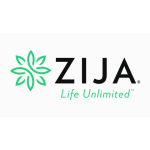 Unknown
Est. Annual Sales
Health, Wellness and Nutrition
Industry Category
Overview
Zija International is a health and wellness company based in Lehi, Utah. The company manufactures and distributes weight management, nutritional, energy and performance, skin care, and essential oil products. Their products include Zija Core Nutritionals, Améo Essential Oils, GenM Personal Care, and Ripstix Fitness Supplements.

Zija was founded by Ken Brailsford who after watching a Discovery Channel documentary about the "miracle tree" decided to come out of retirement and launch Zija.

Zija was named Utah's #1 Fastest-Growing Company in 2014.


3300 N. Ashton Blvd
Suite 100
Lehi UT 84043
US