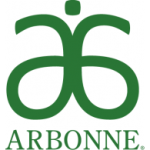 $541.00 Million
Est. Annual Sales
Beauty Products
Industry Category
Overview
Since 1980, the hallmark of Arbonne has been skincare products, based on botanical principles, a healthy lifestyle and helping others.

Arbonne backs cruelty'free formulas for its inner and outer health and beauty products following their core philosophy of "pure safe beneficial." Arbonne's Independent Consultants have a unique opportunity with sales incentives and rewards, travel opportunities, a competitive SuccessPlan and great products. Arbonne also supports The Anti-Pyramid Promotional Scheme Act of 2016.
9400 Jeronimo Road
Irvine CA 92618-1907
US
Tuesday, August 18, 2020
NEW YORK (PRWEB) August 18, 2020 -- Produced by the advertising production company Sinema Films, the spot 'Sisters and Friends' has won a Silver trophy at the 41st Annual Telly Awards
Wednesday, May 13, 2020
/PRNewswire/ -- Through its Flourish Arbonne Foundation, Arbonne International LLC (Arbonne) is providing youth organizations across the United States, Canada,...
Tuesday, January 28, 2020
/PRNewswire/ -- Today, Arbonne International, LLC (Arbonne) is proud to announce its newly earned B Corporation (B Corp) certification, celebrating the brand's...