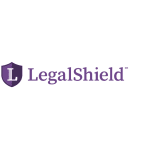 $450.00 Million
Est. Annual Sales
Unknown
Sales & Transfers
Founded in 1969 by Harland Stonecipher with the name "Pre-Paid Legal Services," Legalshield was born from an unfortunate accident that ate up the owner's life savings through long-run trials. While the founder's vision was to provide affordable legal counsel to common folk, the company has what they call "disrupted" how legal counseling works.

Although the business model Legalshield has remained the same throughout the years, it has constantly been adapting to changing technologies. Right now, Legalshield sells its services through employer groups and direct representatives in America and Canada. There's also a subscription-based app through which users can connect to one of the 6000 lawyers working with Legalshield across the regions mentioned above.

While Legalshield has proved to be a disruptive force in the legal world due to its affordable and efficient services, the company has had a fair share of controversies. The major ones occurred in 2001, 2004, and 2007. However, All the allegations and lawsuits were dropped upon mutual settlement with the plaintiffs. Legalshield currently has about 1 million members, $450 million in annual revenue, and an attorney network that covers 50 states across America from over 900 law firms.
For a reasonable monthly subscription, Legalshield provides consultations in a variety of legal areas, including:


Individual & Families
Legalshield consultation covers several legal areas related to individuals and families, most notably, but not limited to:
Landlords: Negotiating Leases, how to evict a tenant, tenant without a lease, eviction defenses, security deposits, ending a lease, problem tenants
Renters: Signing a lease, ending a lease, eviction defenses, security deposit, eviction notice
Estate planning: Last will & testament, power of attorney, trusts, living will, probate.
Family law: Child custody, divorce, name change, a prenuptial agreement
Small Businesses
Small businesses constitute a significant chunk of LegalShield's overall consumers. The services provided in this category include those regarding:
Intellectual property: copyright, trademark
Debt collection: Small claims court, debt collection letter, collection lawyer, debt settlement, debt negotiation
Contracts and agreements: Demand for payment, service contracts, lease agreements, independent contractor agreements, eviction notices
Employment: Hiring and firing, ADA, workers' comp
Business licenses: Business permits, Federal and state requirements, DBA
Civil litigation: Labor lawsuits, intellectual property infringement, employment litigation, breach of contract, bankruptcy, and dissolution
Besides the services mentioned above, Legalshield has a "Launch by Legalshield" program that helps the user kick-start his business, with Legalshield handling all the legal prerequisites. Plus, since the company provides legal protection at every step, the process remains as convenient as possible.
LegalShield's Compensatin Plan Type is Breakaway
The breakaway plan is used by LegalShield to organize their groups of associates. In a breakaway plan, also commonly referred to as "a plan within a plan," the LegalShield associates are paid in two different ways depending on if they have reached a "breakaway rank".
Once a LegalShield leader reaches the breakaway rank, she and her downline form a new unit where she will earn commission based on the rules for her rank. Some compensation plans have multiple breakaway groups that are formed as the associate hits the rank goals. This is often referred to as a stairstep breakaway plan.
LegalShield Address Info
One Pre-Paid Way
Ada OK 74820
US
LegalShield Contact Info
Popular Videos
for LegalShield
Personal OR Business Legal Service ., at reasonable MONTHLY rates !
By andy kawecki on Tuesday, January 10, 2023
With a LegalShield Personal Plan, you and your family gain access to a team of provider lawyers whenever you need them, for an unlimited number of legal matters, all for a fraction of the typical law firm hourly rates. As a small business owner, having access to a supportive legal service , can be the difference between business success or failure. Talk with a knowledgeable associate about LegalShield service options and Worry Less n Live More - starting today !
Great company to work with and a great plan.
By Jeffrey Paul on Thursday, January 5, 2023
The company provides extensive product training for associates. They maintain a large variety of plan options including small businesses, gun owners, and ride share drivers. As an owner of a LegalShield plan, I have personally used my law firm 3 times this past year. Every time has been a great experience.
Broken promise, CEO detached, no transparency
By Ken's Insurance Agency, LLC on Friday, December 17, 2021
Legalshield has had its ups and downs from building a reputable company to no accountability and losing creditability for broken promises to recovering to now back to no accountability. CEO too busy to deal with issues, law firms more interested in billing when advertised that the law firms are not focused on billing, to promising different items on scheduling calls and how the plans work then not honoring these.
Competitors
of LegalShield in the Insurance industry.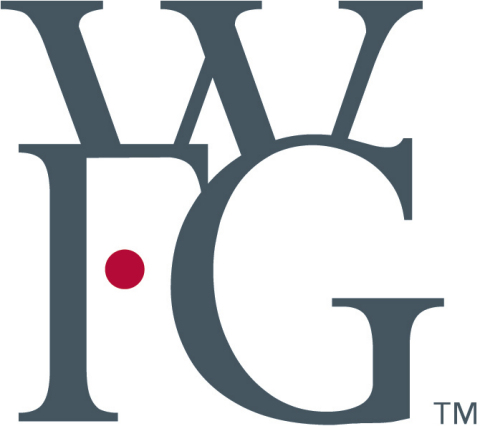 World Financial Group is a company with a mission to help families lead a better life and have a brighter...

Primerica is an American direct-selling insurance company providing financial services to people since...
Family Heritage Life Insurance Company of America (FHL) is a wholly owned subsidiary of Torchmark Corporation...