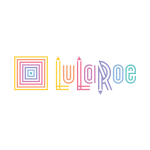 $500.00 Million
Est. Annual Sales
Unknown
Sales & Transfers
​LuLaRoe believes every individual is powerful, important, and has an amazing story. They believe every person is unique, beautiful, passionate, and can create and live a life worth living. It's these qualities that LuLaRoe was built upon. It's these characteristics that bind their customers and stylists together into a community.

Fashion is fun, unique, and more than just apparel for LuLaRoe. It's a personal expression of the creativity and beauty that is you!

It's through fashion that they seek to improve lives and strengthen families. LuLaRoe was created to offer you, the entrepreneur, an opportunity to build a business your way and designed to be flexible and provide the freedom you need to balance your career and family life, which as we know, is as unique as your style. LuLaRoe is the type of business that works with your busy schedule and adapts to life's many changes. As a social seller, you'll have the freedom to run your business the way you want and the flexibility to work on the run or from home, the world is your office. As the owner of a LuLaRoe business, you will have more time for the ones you love the most and to do the things you have never done before. As a LuLaRoe Retailer, you will become part of a community of driven entrepreneurs writing their own stories. They are enjoying their careers. They are building new relationships with positive and successful people. They are becoming more confident, empowered individuals. These business owners are making a significant impact in their own lives and in the lives of those they serve. All of this while having fun living your best life.
LuLaRoe's product motto is "Clothing for Everybody and Every Body." Their clothing line offers a wide selection of versatile styles and sizes that can be added to any outfit to create your own personal style.


Women's Collection
The LuLaRoe women's collection consists of various styles and offerings, from dresses and jumpsuits to leggings and overlays. Many of their styles are designed to be layered together. For example, their Hope Bodysuit is perfectly paired with a jacket and shorts or a skirt and a cardigan sweater.
RISE Collection
The RISE collection is LuLaRoe's workout apparel line designed by women for women. They want to inspire women to "rise above all of life's challenges in the perfect blend of fashion & function." The collection consists of leggings, exercise tops, jackets, and sports bras for all sizes. Most outfits range from XXS to 3XL in size.
Limited Edition Capsule Collections
The LuLaRoe Capsule Collections are holiday and event-themed prints and fabrics to help you dress for every occasion. Whether it's a winter holiday, Halloween, or your first day on the job, LuLaRoe has a collection to help you find all the pieces you need.
LuLaRoe Denim Collection
The LuLaRoe Denim offers a superior super stretch fit made of the perfect blend of cotton, polyester, viscose, and Lycra to give you a super soft feel. They come in 3 popular styles: skinny cut, skinny bootcut, and skinny ankle cut. Although labeled as skinny cut, they are offered in women's sizes from 24 to 44.
They offer both denim jeans and denim shorts in a variety of colors and textures.
LuLaRoe's Compensatin Plan Type is Breakaway
The breakaway plan is used by LuLaRoe to organize their groups of distributors. In a breakaway plan, also commonly referred to as "a plan within a plan," the LuLaRoe distributors are paid in two different ways depending on if they have reached a "breakaway rank".
Once a LuLaRoe leader reaches the breakaway rank, she and her downline form a new unit where she will earn commission based on the rules for her rank. Some compensation plans have multiple breakaway groups that are formed as the distributor hits the rank goals. This is often referred to as a stairstep breakaway plan.
LuLaRoe Address Info
4160 Temescal Canyon Road
Suite 607
Corona California 92883
US
LuLaRoe Contact Info
Popular Videos
for LuLaRoe
Competitors
of LuLaRoe in the Fashion and Clothing industry.
In 2017, Jeff and Nicole opened up their business to the world and by that July, the infrastructure was...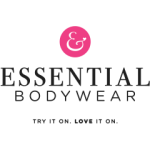 Essential Bodywear provides a revolutionary way for women to shop for bodywear with its ultimate personal...
With the hopes of empowering women and pulling them out of poverty, providing a roof over their heads,...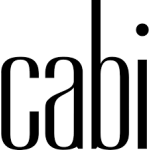 Cabi is redefining the way women shop and work. As the world's largest women's fashion retailer that...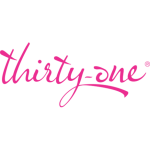 Thirty-One Gifts was founded in 2003 with the love of inspiring women worldwide to launch creative careers...
In an attempt to improve the menswear industry and produce luxury clothes at affordable prices, the creative...