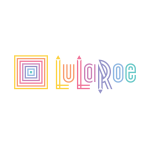 $1.20 Billion
Est. Annual Sales
Fashion and Clothing
Industry Category
Unknown
Sales & Transfers
Overview
LuLaRoe exists to provide an opportunity for people to create freedom by selling comfortable, affordable, stylish clothing, and offers its retailers the independence to set their own pace and schedule.

LuLaRoe products are sold by Independent Fashion Retailers through In-Home and Online Boutiques. From Korea to Guatemala, to the US and Vietnam, the company impacts the lives of over 100,000 families.
1751 California Ave
Corona California 92881
US
Popular Videos
for LuLaRoe
Tuesday, January 8, 2019
/PRNewswire/ -- Susan & David Hanna - former LuLaRoe retailers – made the decision to leave, in light of the very public struggles LuLaRoe has been facing over...