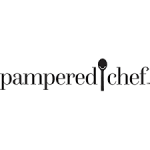 $290.00 Million
Est. Annual Sales
Unknown
Sales & Transfers
Pampered Chef is an American direct-selling multinational company founded by Doris Christopher in 1980. It all began with a cooking party the owner held in her basement and turned into one of the largest quality kitchen tool companies in the direct selling world.

Currently, the company consists of 400 employees and a 35000 strong sales force scattered across America and European countries like France, Austria, and Germany. Pampered Chef also previously operated in the UK; however, it ceased its services in the region in 2015.

According to the company's statement, Pampered Chef makes cooking fun and convenient by carefully designing tools that simplify cooking, recipes that accentuate every meal, and products that are bound to last. For the Pampered Chef, it's about "empowering mealtime wins in every kitchen."

Pampered Chef is also quite active in the social welfare sector. The company is a staunch supporter of numerous social welfare organizations, including the American Cancer Society and the Feeding America Program. Collectively, the company has donated over $43 million to help their cause.

Apart from that, Pampered Chef also hosts annual fundraiser parties, where people learn new cooking techniques and make donations that the company gives to those who deserve it.

Pampered Chef is currently owned by Warren Buffet's Berkshire Hathaway and operates as a successful multinational entity.
Pampered Chef sells a variety of high-quality kitchen accessories and appliances. Some of the categories users can check out are given as under:


Cookware and Bakeware
This category includes everything someone needs for cooking and baking, from cast iron skillet to fry pan, saucepan, muffin and brownie pan, and everything in between. There's also a unique stoneware collection for home chefs who like to get a little adventure.
Small Appliances
Includes portable and helpful kitchen appliances such as air fryers. Pressure cookers, multi-cookers, ice cream makers, grills, etc., are a few. There are also some other products that an outdoor chef will especially find useful.
Kitchen Tools
This is probably Pampered Chef's most profitable product category and racks the most profit for the brand. There are 200+ kitchen tools available here, consisting of everything from a high-quality spatula to the smallest spoon and even a citrus peeler, all at a very reasonable price.
Pantry
Pampered Chef is also quite famous for their innovative pantry products. The most popular products from the brand in this category include their special Smoky Barbeque Rub, Seasoning Salt, and their chef's favorite, Italian Seasoning Mix.
Pampered Chef's Compensatin Plan Type is Breakaway
The breakaway plan is used by Pampered Chef to organize their groups of consultants. In a breakaway plan, also commonly referred to as "a plan within a plan," the Pampered Chef consultants are paid in two different ways depending on if they have reached a "breakaway rank".
Once a Pampered Chef leader reaches the breakaway rank, she and her downline form a new unit where she will earn commission based on the rules for her rank. Some compensation plans have multiple breakaway groups that are formed as the consultant hits the rank goals. This is often referred to as a stairstep breakaway plan.
Pampered Chef Address Info
One Pampered Chef Lane
Addison IL 60101-1498
US
Pampered Chef Contact Info
Popular Videos
for Pampered Chef
Pampered Chef

Consultants
Competitors
of Pampered Chef in the Food Products industry.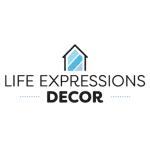 It's no surprise the LE is experiencing rapid growth, because of the many different things we bring to...
We all deserve to eat better and live healthy lives. As the processed food industry has grown, so have...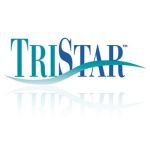 Ever since the distant 1937, Tristar has been tirelessly working towards giving you the cleanest and...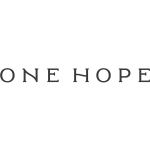 Like most stories worth telling, ours begins with a group of friends, humble beginnings, and a skyward...
A Dutch immigrant, Fred 'Pop' Zylstra and his wife Rena founded Rena Ware in 1941. Rena Ware is now led...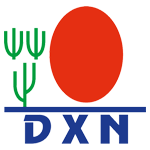 DXN is a multi-level marketing (MLM) company founded by Dato' Dr. Lim Siow Jin in 1993. Based in Malaysia,...