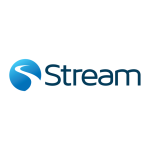 $735.00 Million
Est. Annual Sales
Electricity and Utilities
Industry Category
Overview
Since 2005, Stream has been driven to sell energy by word of mouth. Today, Stream has grown into one of the largest direct selling companies in the global energy market, proudly serving Texas, Georgia, Pennsylvania, Maryland, New Jersey, New York, Washington D.C. and Illinois.

Stream has expanded its reach far beyond energy, with the nationwide launch of Wireless, Protective and Home Services. The company was founded by Rob Snyder and Pierre Koshakji.
Tollway Center
14675 Dallas Parkway, Suite 150
Dallas TX 75254-8050
US
Recent News
for Stream Energy
Monday, May 20, 2019
PRINCETON, N.J.--(BUSINESS WIRE)--NRG Energy, Inc. (NYSE: NRG) has agreed to acquire Stream Energy's retail electricity and natural gas business for $300 million plus working capital in an...